First published in 2003, Sibbaldia publishes peer-reviewed articles and short notes on the cultivation, conservation, research, botany (but not taxonomic botany), history, landscaping, legislation, management and curation of plants in botanic and other gardens.
Artilces are published here as they become available. A full colour printed volume will be available when sufficient articles have been published.
Current Issue
No 19 (2020): Sibbaldia the International Journal of Botanic Garden Horticulture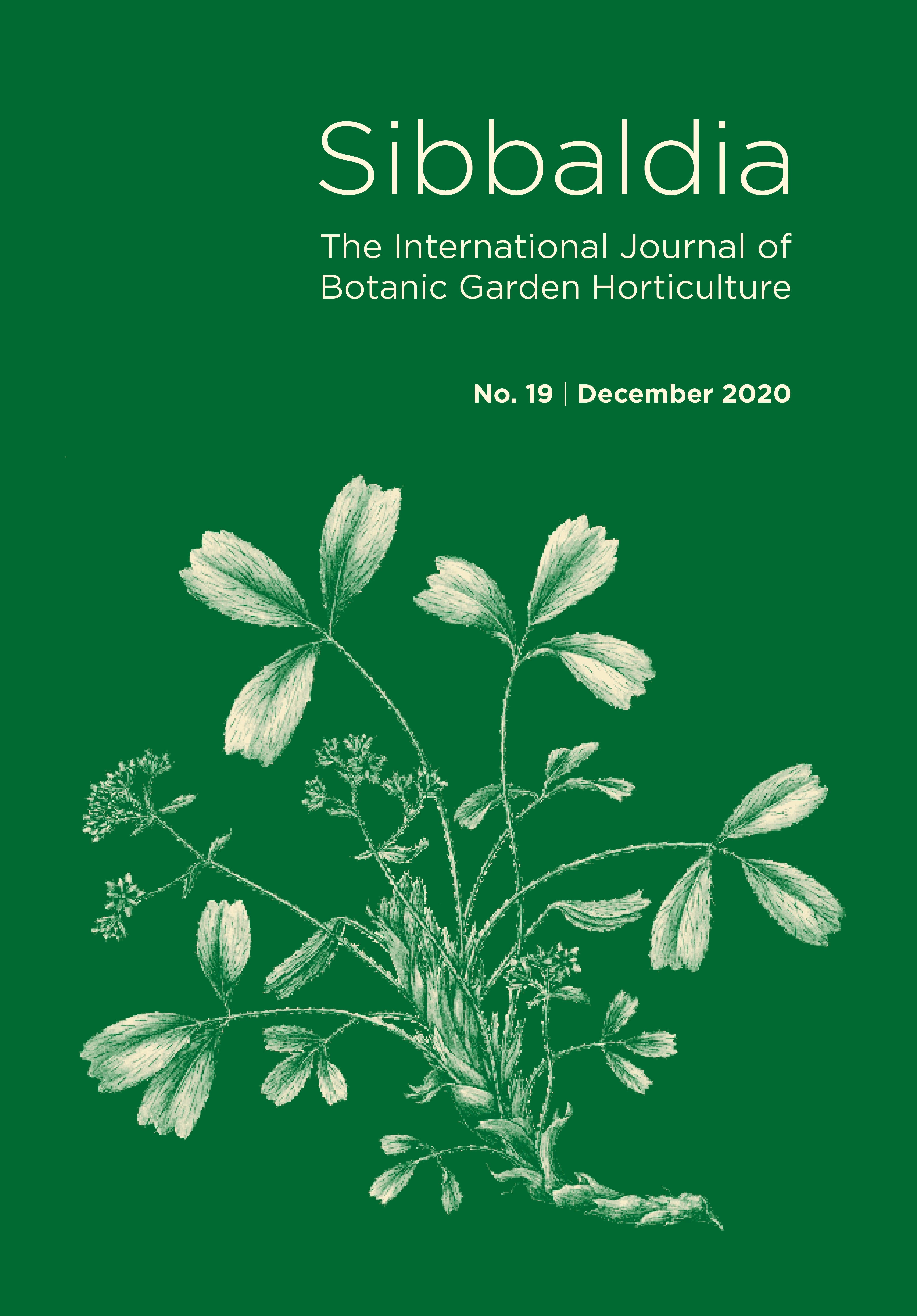 This journal contains a selection of articles on the cultivation and conservation of plants grown in botanic gardens, and the horticulture of botanic and other large gardens. Volume 19 is the first volume in which single articles are published as they are ready. Therefore watch this page for more articles in the near future. A complete, full colour volume will be printed in 2021.
View All Issues