BEGONIA HEMICARDIA (SECT. PETERMANNIA, BEGONIACEAE), A RESURRECTED HETEROTYPIC SYNONYM AND NOMEN NUDUM
Keywords:
Bulusan Volcano Natural Park, Endemic, Nomenclature, Taxonomy
Abstract
The nomen nudum Begonia hemicardia Elmer ex Merr. (Begonia sect. Petermannia) was coined by A.D.E. Elmer in 1915. He annotated one of his collections (14366 from Mount Bulusan, Luzon) in the PNH herbarium with the name but did not formally publish it. E.D. Merrill in 1923 recognised the name as a synonym of Begonia binuangensis Merr. After thorough studies of living and preserved specimens and the relevant literature, we found Begonia hemicardia to be different from B. binuangensis. Begonia hemicardia is allied to a group of climbing Begonia in the Philippines with axillary inflorescences and numerous, subsymmetrical, ovate to lanceolate-ovate leaves, namely B. aequata A.Gray, B. binuangensis, B. edanoii Merr., B. gracilipes Merr., B. lagunensis Elmer, B. megacarpa Merr., B. sarmentosa L.B.Sm. & Wassh. and B. wenzelii Merr. However, a combination of characters such as long internodes, large persistent stipules, serrate leaf margins, and long inflorescence with staminate flowers borne on a jointed rachis readily distinguish Begonia hemicardia from these other species, and we validly describe the new species here.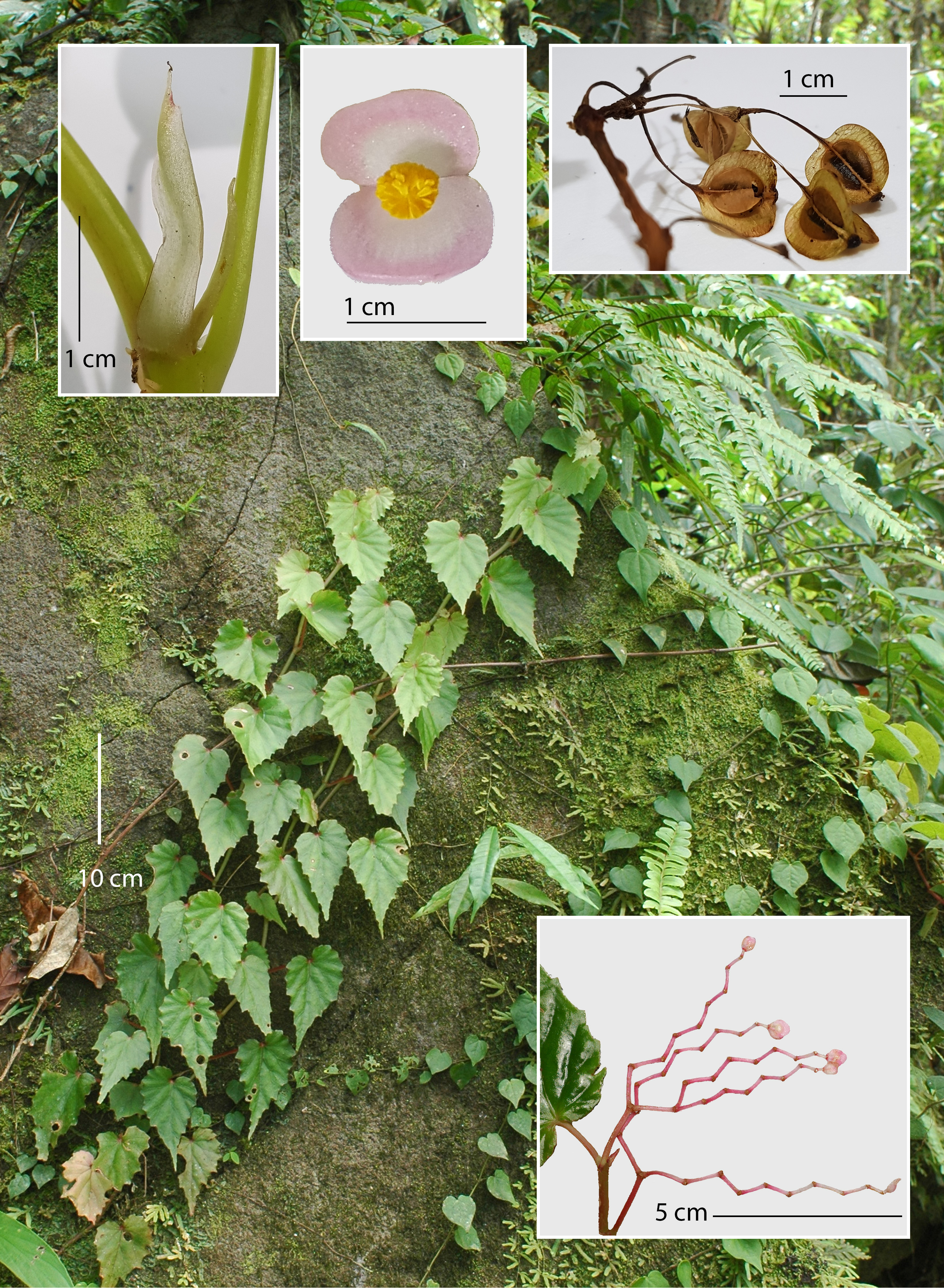 Downloads
Section
Original Research Articles
License
Copyright (c) 2022 R.R. Rubite, D.B.H. Ubaldo, J.C. Salcedo, K.-F. Chung, L.T. Evangelista, D.N. Tandang, M. Hughes
This work is licensed under a Creative Commons Attribution 4.0 International License.
Please read our Open Access, Copyright and Permissions policies for more information.