THREE NEW SPECIES OF BEGONIA FROM THE OUTER ISLANDS OF SOUTHEASTERN SULAWESI
Keywords:
Limestone, Southeast Asia, Taxonomy
Abstract
Three new species of Begonia sect. Petermannia (Begoniaceae), namely B. batusangiensis Ardi & D.C.Thomas, B. kabaenensis D.C.Thomas & Ardi and B. labengkiensis Ardi & D.C.Thomas, are described from the outer islands of southeastern Sulawesi, Indonesia. Photographs of these species, notes on their distribution and habitat preferences, and provisional IUCN conservation assessments are provided, as well as a key to the identification of 14 species of southeastern Sulawesi Begonia. The three new species are calciphile endemics to Sulawesi and assessed as Critically Endangered (CR).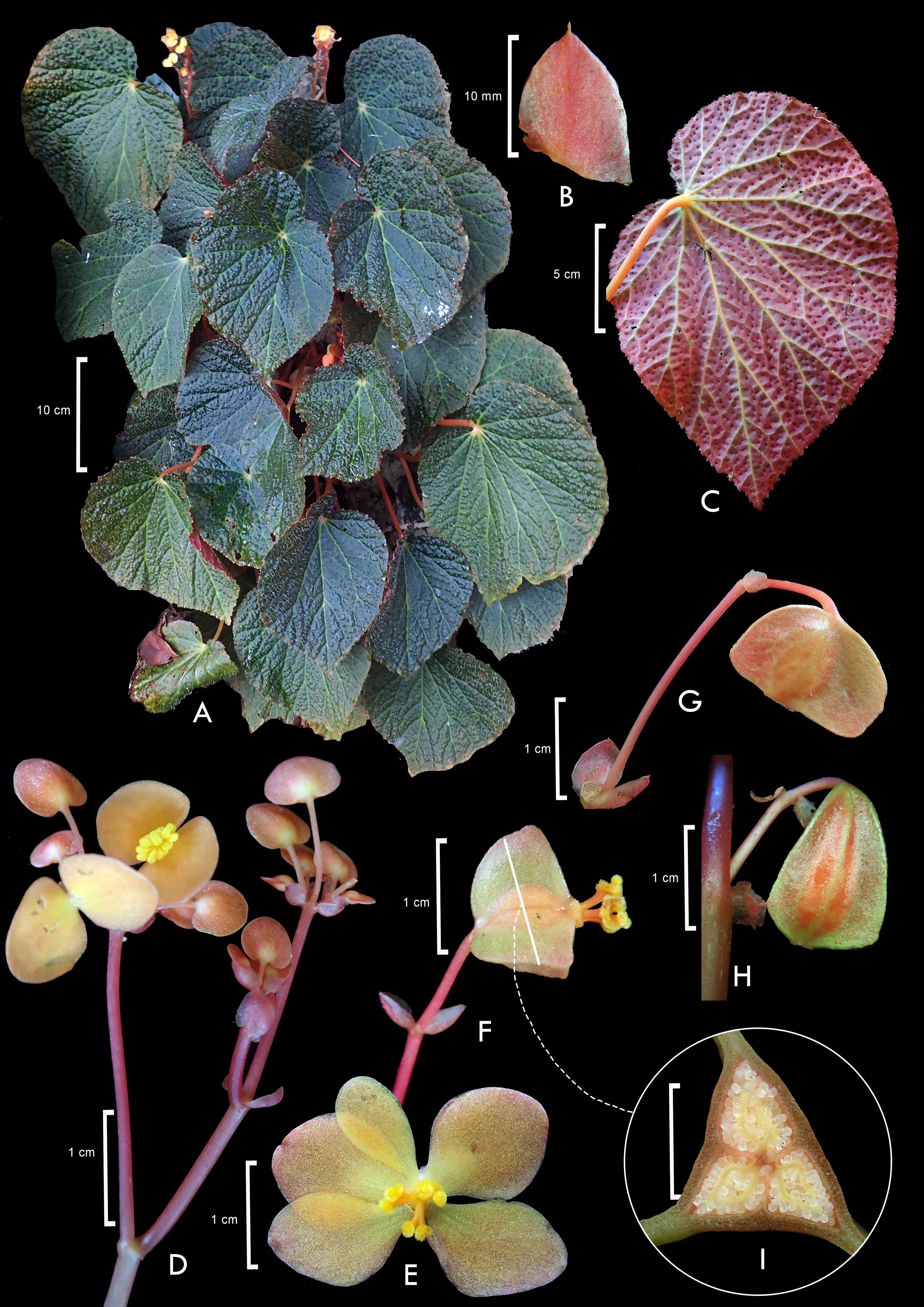 Downloads
Section
Original Research Articles
License
Copyright (c) 2023 Wisnu H. Ardi, Daniel C. Thomas
This work is licensed under a Creative Commons Attribution 4.0 International License.
Please read our Open Access, Copyright and Permissions policies for more information.