RHODODENDRON ASTROPHORUM (ERICACEAE, RHODODENDRON SECT. SCHISTANTHE), A NEW MICRO-ENDEMIC SPECIES FROM CENTRAL PALAWAN, PHILIPPINES
Keywords:
Euvireya, Malesia, Taxonomy, Ultramafic, Vireya
Abstract
A new micro-endemic species of Rhododendron is described and illustrated from botanical expeditions to the Victoria-Anepahan  Mountain Range on the island of Palawan. It closely resembles Rhododendron wilkiei but differs in having leaves with laminae that are  narrowly elliptic-oblanceolate, have adaxially indistinct venation, and are arranged in 4–8 active and mostly terminal pseudowhorls  along the length of the stem; bracts without scales on the margin; yellow flowers with a red corolla tube interior that is densely hairy  towards the base; and hairy anther filament bases. Morphological and geographical data place the species in Rhododendron sect.  Schistanthe. The new species, together with a first record of Rhododendron vidalii on Palawan as part of this research, represent the  tenth and eleventh members of this genus recorded from the island. A revised key to the Palawan species of Rhododendron is provided.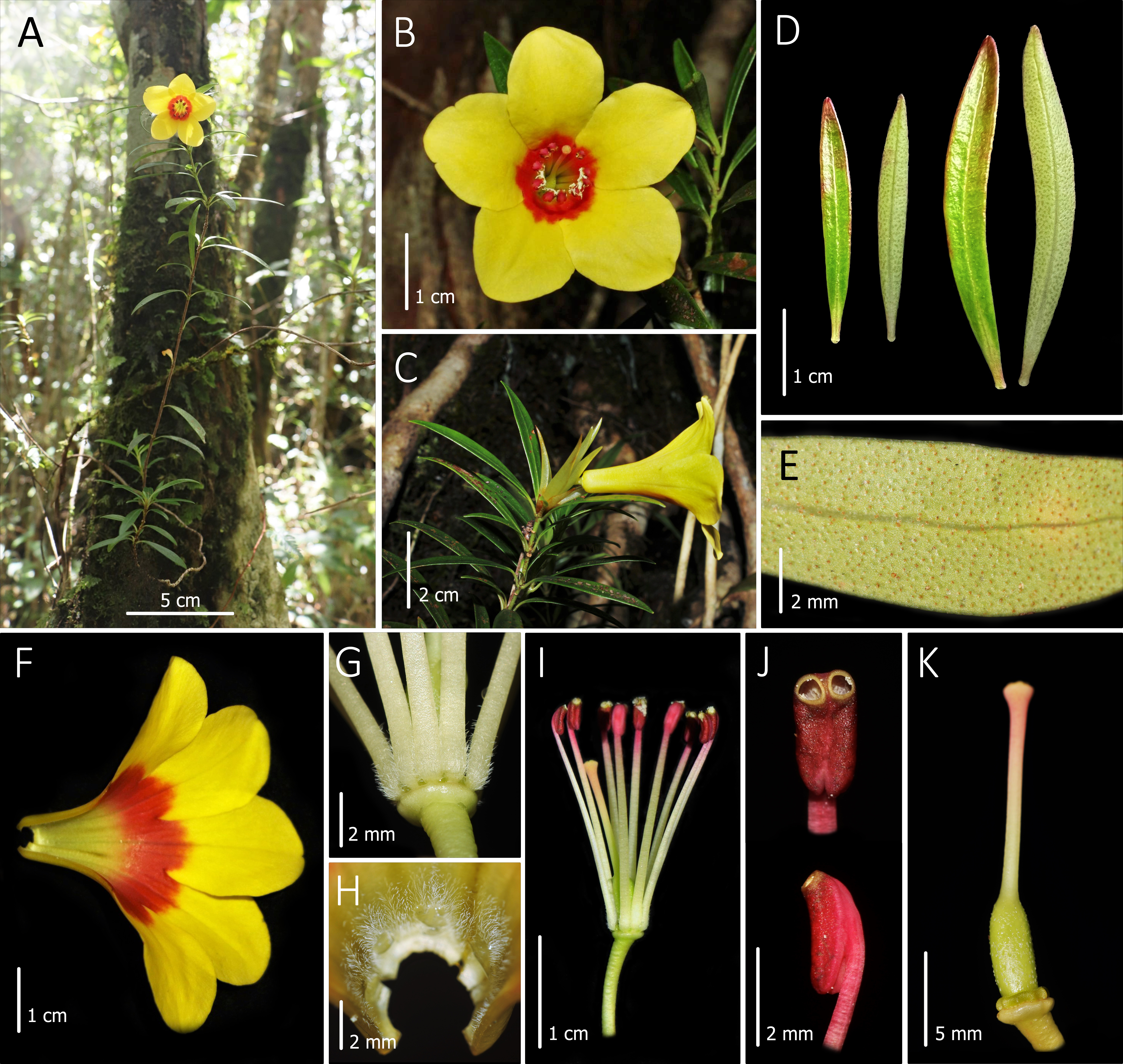 Downloads
Section
Original Research Articles
License
Copyright (c) 2023 M. N. Tamayo, A. B. Marcos-Langbao, R. A. A. Bustamante, Y. P. Ang, D. C. Schubert, W. A. Mustaqim, P. W. Fritsch, A. S. Robinson
This work is licensed under a Creative Commons Attribution 4.0 International License.
Please read our Open Access, Copyright and Permissions policies for more information.