A NEW RUPICOLOUS PALM FROM THE CAMPOS RUPESTRES, MINAS GERAIS, BRAZIL
Keywords:
Arecaceae, Palmae, Serra do Cabral State Park, Syagrus aristeae, Syagrus evansiana, Syagrus glaucescens complex
Abstract
The Syagrus glaucescens species complex occurs in the Espinhaço Range in Minas Gerais state, Brazil. In addition to Syagrus duartei Glassman, S. glaucescens Glaz. ex Becc. and S. evansiana Noblick, a fourth undescribed species was previously identified by its morphology, leaf anatomy and geographical isolation. Here we formally describe this species as new to science and compare it with Syagrus evansiana, its closely related species. We also provide a distribution map, illustrations, photographs, taxonomic notes, and an IUCN conservation status assessment of Endangered.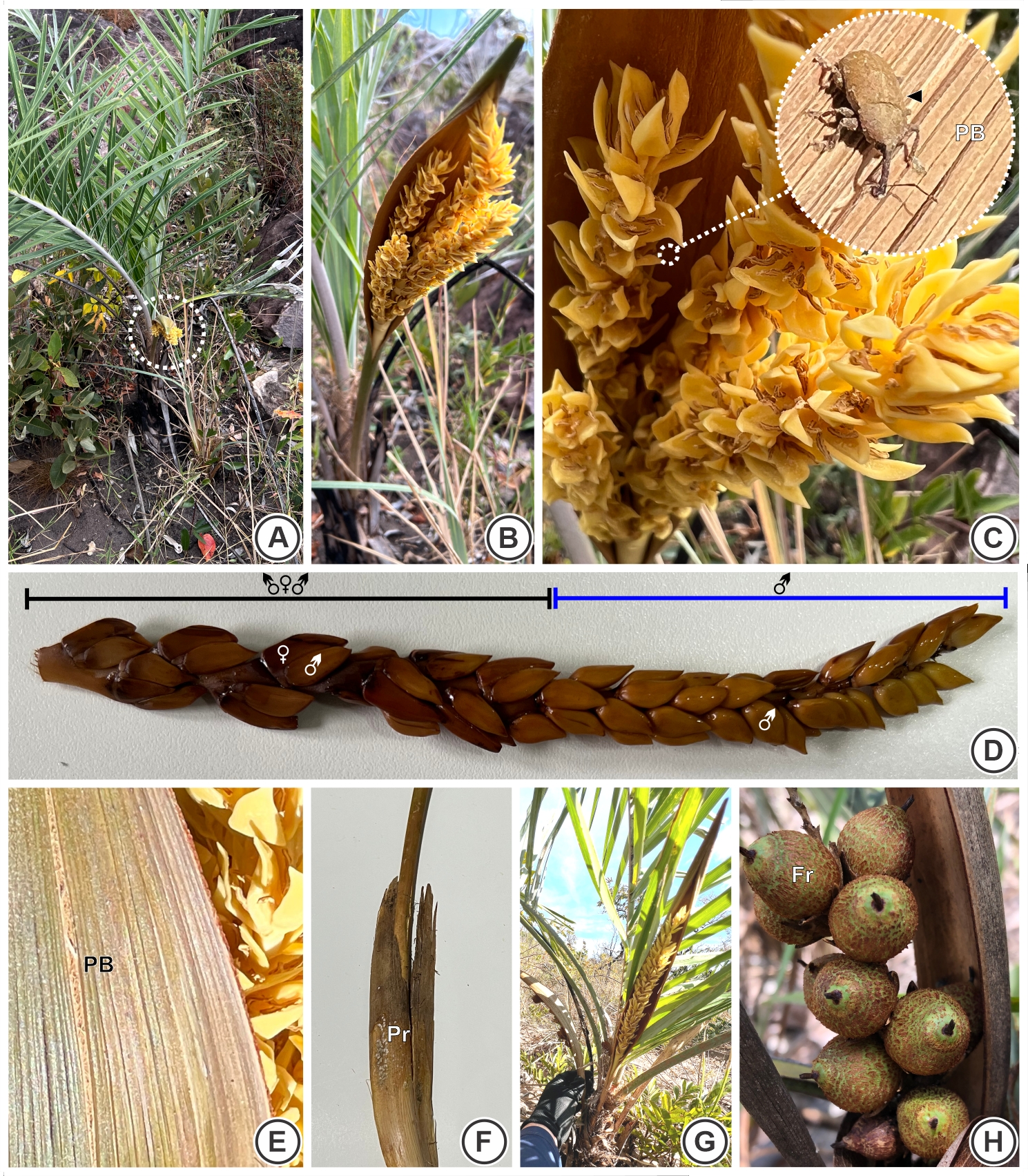 Downloads
Section
Original Research Articles
License
Copyright (c) 2023 B.F. Sant'Anna-Santos, L.F.L. Carvalho, P. Soffiatti
This work is licensed under a Creative Commons Attribution 4.0 International License.
Please read our Open Access, Copyright and Permissions policies for more information.