A REMARKABLE NEW GYNODIOECIOUS SPECIES OF OCOTEA (LAURACEAE) FROM THE BRAZILIAN ATLANTIC RAIN FOREST, AND ITS PHYLOGENETIC PLACEMENT IN THE OCOTEA COMPLEX
Keywords:
Atlantic rainforest, Brazil, gynodioecy, Lauraceae, new species, ombrophilous forest, southeast region
Abstract
Ocotea bilocellata Baitello, D.B.O.S.Cardoso & P.L.R.Moraes, a species of Lauraceae that is new to science and from the Atlantic rain forest of the state of São Paulo, Brazil, is described and illustrated. The newly described species does not fit in any of the traditionally circumscribed disporangiate Lauraceae genera; rather, we show that it is phylogenetically placed within the Ocotea minarum group, as revealed by nuclear ribosomal ITS and plastid psbA–trnH sequence data.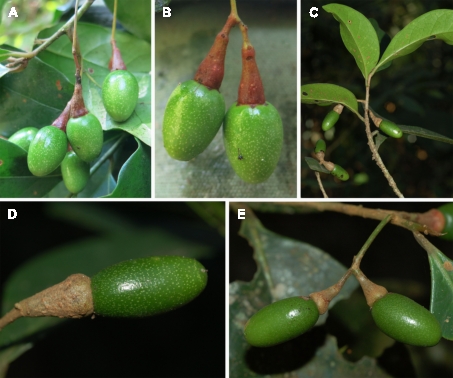 Downloads
Section
Original Research Articles
License
Copyright (c) 2022 P.L.R. de Moraes, D.B.O.S. Cardoso, B.S. Gregório, J.B. Baitello
This work is licensed under a Creative Commons Attribution 4.0 International License.
Please read our Open Access, Copyright and Permissions policies for more information.